Morris Square – Historic District – Charleston South Carolina Morris Square was one of Allison Ramsey's most challenging and rewarding project to date. Who doesn't dream of developing an intensely dense primarily single family development on a site that use to be a creek, in an earthquake zone, in a flood zone with already poor drainage, in a Historic District with multiple neighborhood associations and review processes???
In 2003 Allison Ramsey became part of the team to develop the architecture for the project now known as Morris Square. The end result was 11 Single family designs, a 9000 square foot mixed use building, 11 townhouse units in two separate buildings, a duplex unit and a quadraplex unit. As individual buildings each design is spectacular. As a whole, Morris Square feels like it has been a part of Charleston for hundreds of years.
In 2008 it received an AIA merit award and in 2009 it received a national award from Residential Architect.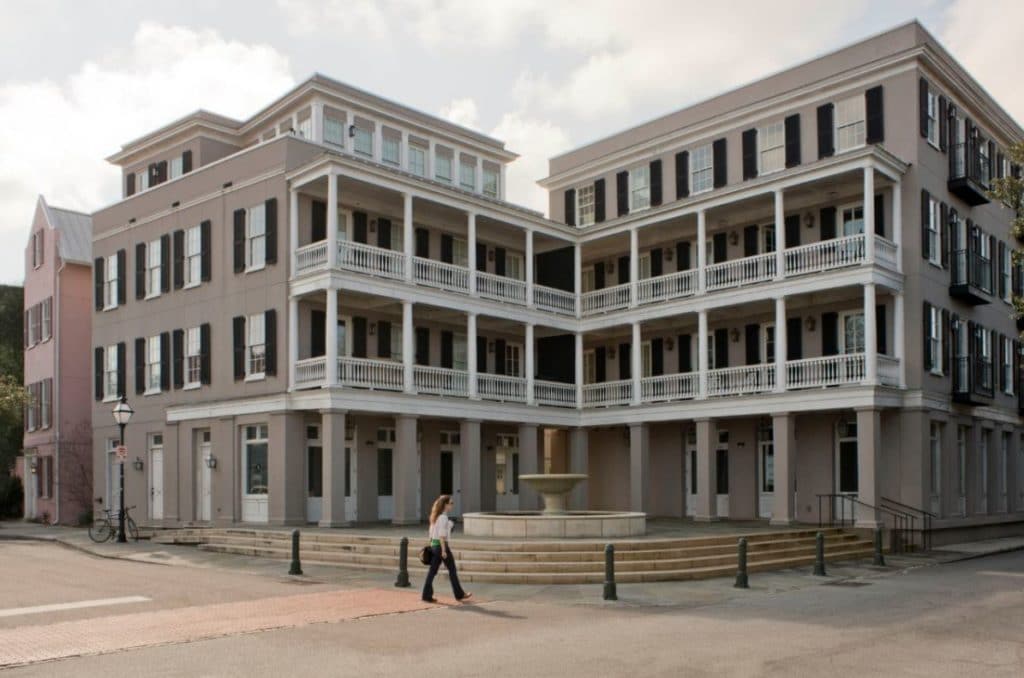 Interested in working with Allison Ramsey Architects?
Give us a good old fashioned phone call at
or fill out the form and we'll get back to you quickly!