Saluda River Cottage Court
A 12 unit cottage courtyard that our firm designed and created home plans for in the Saluda River Club in Lexington, South Carolina. The master plan included a shared greenspace to build community between neighbors, with porches facing across the green and a shared firepit.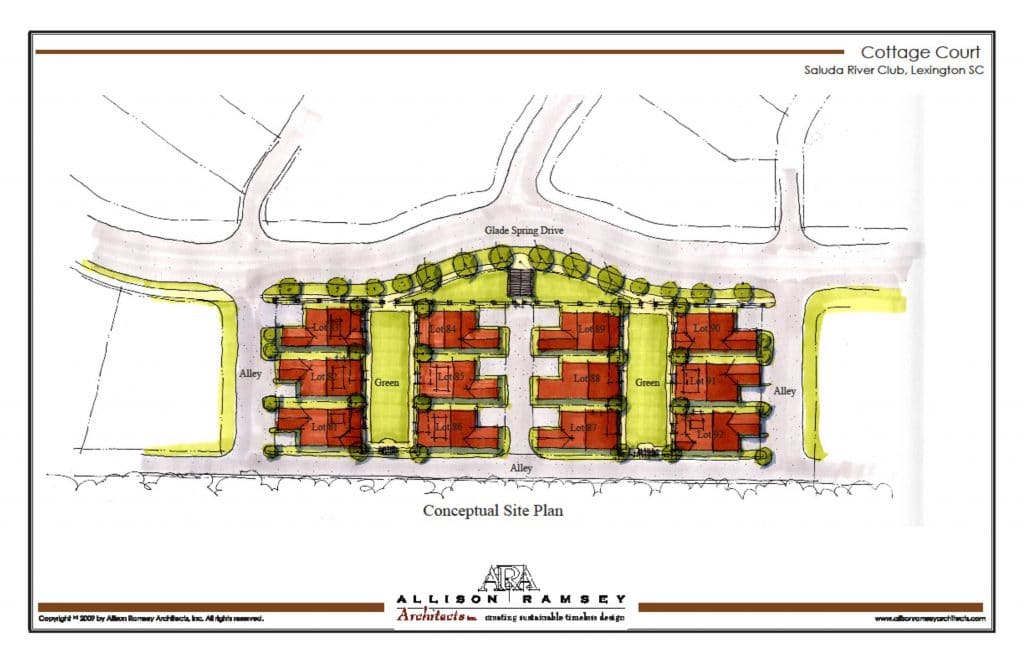 Interested in working with Allison Ramsey Architects?
Give us a good old fashioned phone call at
or fill out the form and we'll get back to you quickly!