Our Cotton Island Retreat was a custom home designed for a couple that have lived through all of the "you-must-haves" and finally wanted a home that fit their lifestyle. This is a super flexible, elevated house plan. It uses a centrally located elevator to make a second floor master suite convenient. Having the bedrooms upstairs made it possible for the master bedroom to have better views and still maintain privacy. The first floor study, located in the back of the house with a powder room and sizable closet, is a flexible working space that can also serve as a bedroom if ever another guest room is needed.
Although this house is located in a very traditional neighborhood architecturally, the Cotton Island Retreat maintains a more modern look and feel while staying within the lines of neighborhood design and context in Islands of Beaufort. It was able to have its own unique feel while still fitting into the context of the neighborhood. With lots of natural light coming in and a raised foundation, this home was positioned on a peninsula that had dynamic views in most directions.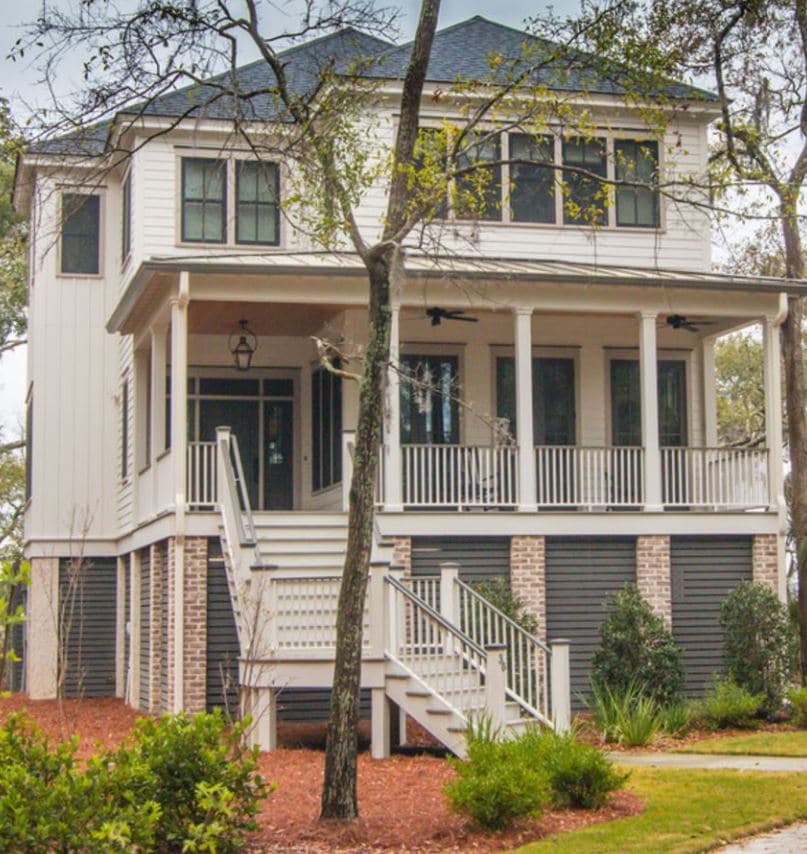 Interested in working with Allison Ramsey Architects?
Give us a good old fashioned phone call at
or fill out the form and we'll get back to you quickly!